Mindfulness Based Stress Reduction
What Is Mindfulness?
Mindfulness is about the importance of attention and awareness.  When we attend to what is actually happening to us, rather than our worries about what might happen, or regrets about what has happened, we can learn how to relate to our experience in a different way.
The practice of mindfulness is useful in a variety of settings.  In healthcare, it helps patients to manage symptoms and treatments.  In organisations, it helps encourage better communication and decision making.  For anyone who may be juggling a number of priorities, mindfulness practice helps to manage stress and the common challenges of living a busy life.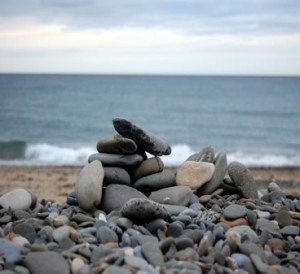 COURSE DATES:
September 15, 22, 29
October 6, 13, 20
November 3, 10.
MONDAY EVENINGS FROM 6:30 TO 9:00PM
COST: €340
For more information or to register, contact Jenny directly at
087 7999152
MBSR includes training in:
• Mindfulness exercises
• Understanding stress
• Communication styles
• Mindful movement
• Awareness of emotions and thoughts
Mindfulness Based Stress Reduction
Mindfulness Based Stress Reduction (MBSR) is an 8 week training course in mindfulness exercises. It involves practical training with a group in mindfulness techniques as well as the provision of guided meditations to assist in personal mindfulness practice.  Mindfulness Based Stress Reduction is not group therapy or any kind of psychotherapy at all.  It is a structured training in applying mindfulness to your own life, including your physical health, your emotions, your thoughts and your relationships.
Mindfulness Based Stress Reduction was developed in 1979 at the Stress Reduction Clinic at the University of Massachusetts Medical School.  Since that time, research has demonstrated its effectiveness in promoting physical and emotional well being again and again.  MBSR is now an internationally recognized intervention which is used in physical and mental health settings, universities, staff development centres, and in resilience training.
Why mindfulness might work for you
'Mindfulness' as a concept can mean different things to different people.  When the idea and practice of mindfulness are clearly explained and experienced, mindfulness makes a lot of sense to people in helping with  the demands we all face on a day to day basis.  There is solid research behind the effectiveness of mindfulness practices for medical patients, people struggling with worry or other challenges to their moods, and others who just want to enhance the ways they are already coping with the ups and downs of life. Mindfulness can be practiced in solitude, or in a busy staff room, or while standing at the kettle in your own kitchen.
Jenny has been working with mindfulness since training in Dialectical Behaviour Therapy in 2003.  Since then she has been teaching mindfulness with individuals or groups in hospital or private practice.
The Mindfulness Based Stress Reduction course is a great introduction to the practice of mindfulness.  It is a good support to developing a practice of mindfulness, whether that means formal meditation, or just understanding why it is important to pay attention to your own experience every once in a while, every day.
Dr. Jennifer Wilson O'Raghallaigh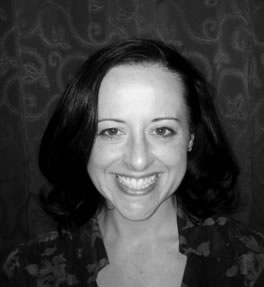 Jenny has over 15 years of experience working in physical and mental health settings with people from every walk of life.  She is an experienced senior clinical psychologist and psychotherapist who is known for her professionalism, warmth and straight-forward style.  Jenny is a firm believer in the innate power of individuals to change and develop over time.  It is her view that working with mindfulness based approaches allows people to pay attention to their full experience, and by doing so, to learn a new way of being and a new way of experiencing life.
Jenny works for the public sector and also maintains a private practice.  She is a former lecturer at undergraduate and postgraduate levels at Trinity College, and currently lectures in psychotherapy and mindfulness at the Royal College of Surgeons in Ireland.  Jenny is an active member of the Psychological Society of Ireland, and a member of their Board of Professional Conduct
Jenny provides supervision to psychologists who are in doctoral training, and is a frequent speaker on the psychological impact of illness and on resilience training to medical, corporate and patient advocacy groups.  She is the developer and web content manager of the Mindfulness and Relaxation Centre at Beaumont Hospital (www.beaumont.ie/marc).
• Doctorate in Clinical Psychology, Trinity College, Dublin
• M.Sc. in Psychoanalytic Psychotherapy, Trinity College, Dublin
• Advanced training in Dialectical Behaviour Therapy, University of Washington, Seattle
• Master Trainer in Chronic Disease Self Management, Stanford University, CA
• Accredited teacher training in Mindfulness Based Stress Reduction and Mindfulness Based Cognitive Therapy, Institute for Mindfulness Based Approaches, Germany
• Abbvie Ireland Bursary Award winner, 2013
• Bionmis Healthcare Innovation Award Finalist, 2013
Dr. Jennifer Wilson O'Raghallaigh
Clinical Psychologist and Psychotherapist
Telephone: 087 7999152
Dublin Gestalt Centre
66 Lower Leeson Street
Dublin 2
01-6619231
Email info@gestalt.ie
www.gestalt.ie